SAP Cloud Connector
Bizagi's preferred approach is to be integrated with the SAP Cloud Platform to enable your automated processes to invoke any of SAP's ecosystem of ERP applications: S/4 HANA, ECC, or R/3 systems.
Through this integration, Bizagi "talks" directly to SAP's cloud intermediary system to achieve integration control within your intelligent process automation strategy, and support cloud migration strategies across all the integrated applications with Bizagi.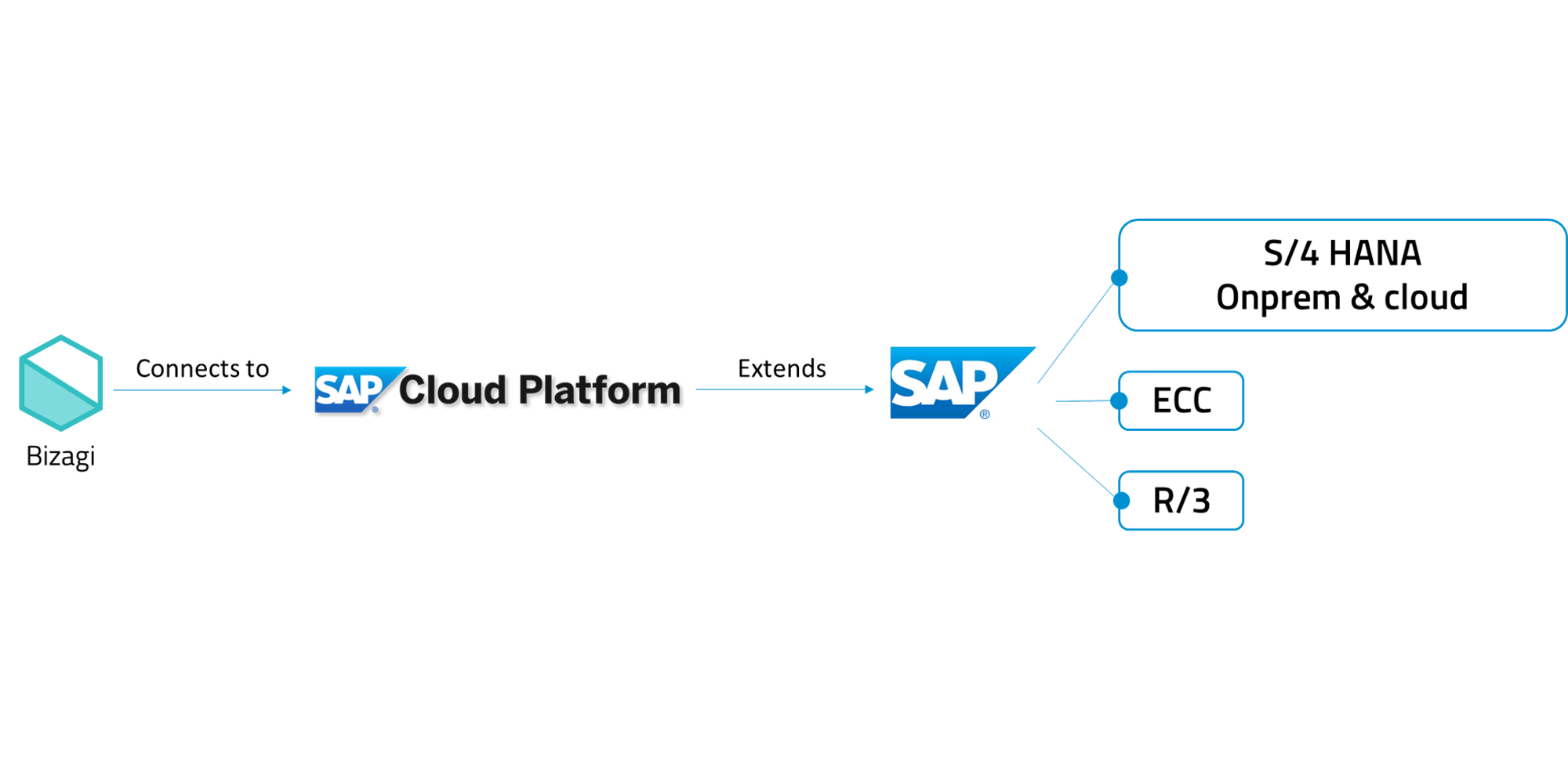 Benefits of choosing the SAP Cloud Connector
Out of the box integration with the SAP cloud platform to invoke Advanced Business Application Programming functions (ABAP).
Standardized communication protocol to accesses SAP's system through an HTTPS or HTTP connection using the OData protocol.
Single point of contact Bizagi embracing all SAP's accounts and their associated services and applications, all managed in a centralized application.
Customize the actions' type that can be executed in your Bizagi project, without affecting your SAP systems.
Monitor the status of your SAP integrations and manage them using the SAP Cockpit.
Connector-based integration
You configure your processes to invoke BAPI wrappers to either query, create or update records directly in SAP. Choose either to activate a button's click in the user interface; through asynchronous task handling timeouts; or a preset number of automatic retries. The SAP connector authenticates directly with an authorized SAP user, instead of delegating security to your web service setup.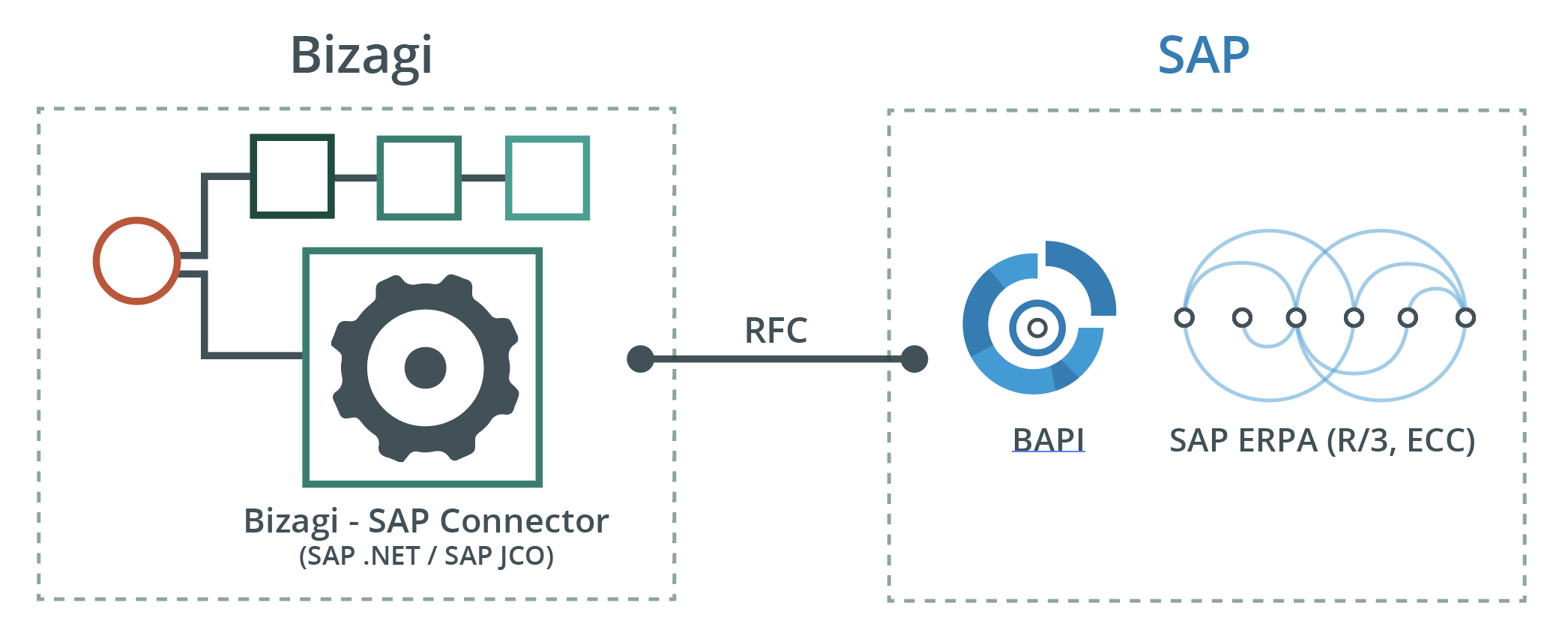 Benefits of choosing the Bizagi SAP Connector
Out of the box, standardized interface to applications and data on SAP server
Simple setup - graphical mapping for SAP inputs and outputs
Powerful features for exception & error management
Full support for SAP's BAPI protocol used for real time queries and updates
Direct authentication via SAP users for flexibility and ease of maintenance
Enterprise-level integration for any SAP module (FI, SD, MM, HR, CO and more)