Connector-based integration
You configure your processes to invoke BAPI wrappers to either query, create or update records directly in SAP. Choose either to activate a button's click in the user interface; through asynchronous task handling timeouts; or a preset number of automatic retries. The SAP connector authenticates directly with an authorized SAP user, instead of delegating security to your web service setup.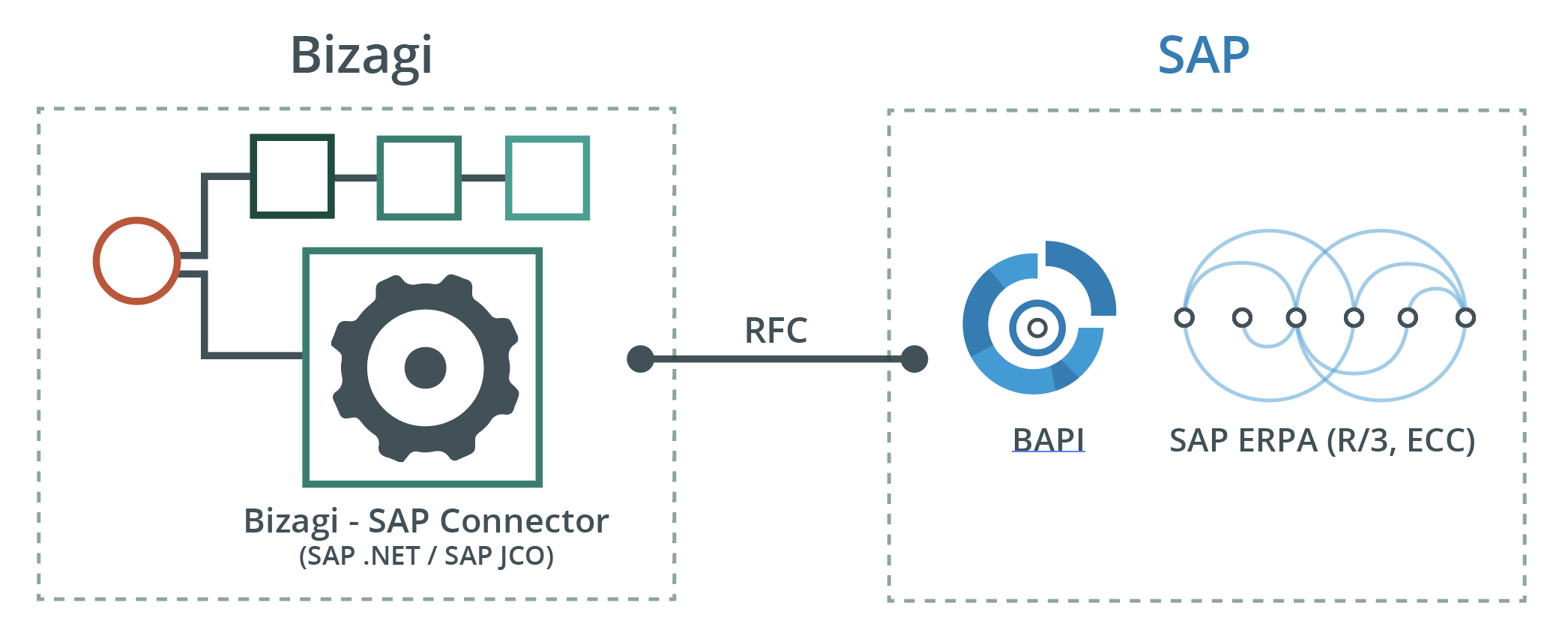 Benefits of choosing the Bizagi SAP Connector
Out of the box, standardized interface to applications and data on SAP server
Simple setup - graphical mapping for SAP inputs and outputs
Powerful features for exception & error management
Full support for SAP's BAPI protocol used for real time queries and updates
Direct authentication via SAP users for flexibility and ease of maintenance
Enterprise-level integration for any SAP module (FI, SD, MM, HR, CO and more)
Web services (SOA)
Prefer a generic connector? No problem. Simply connect via the Bizagi integration layer and communicate with SAP directly. What's more, you can use SAP NetWeaver as a broker to act as an integration hub serving as a middleware between SAP and Bizagi. This option simply decouples the business process from the SAP system and enables real-time processing.
Benefits of choosing the Web Services (SOA)
Support for XMLs and external servers – platform-independent, and the programming language used in the services implementation.
Allows business information from process to be sent as input to external service
Works with master and transactional data
User-friendly definitions allow interfaces to be defined by Business users
Support for SAP Brokers (e.g. NetWeaver) to house message routing & data transformation logic